★★★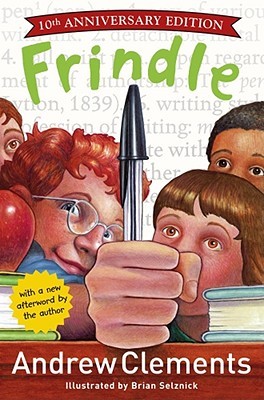 This is the second Andrew Clements book I've read, and it had a number of similarities with the first one I read,
Lunch Money
. Both books feature a creative and highly motivated boy who gets an interesting idea, but the implementation of the idea puts him at odds with his school. In both cases, the ending has a bit of an over-the-top factor.
I know this book is wildly popular among schoolchildren - even Isabelle names it as one of her favorite books! - and I guess I can see why. The main character Nick takes initiative in a kind of silly way, creating a fad-like movement at his school. He doesn't actually break any rules, and sort of "sticks it to the man" - the "man" being his teacher, Mrs. Granger, and her rigid ways.
I think for me, though, I am too much of a fuddy-duddy adult to appreciate what this book offers. I felt kind of annoyed at the whole situation, and I have to admit, I was impressed in the end with the way Mrs. Granger handled everything. I guess that's why she's a career teacher and I'm not!