★★★★★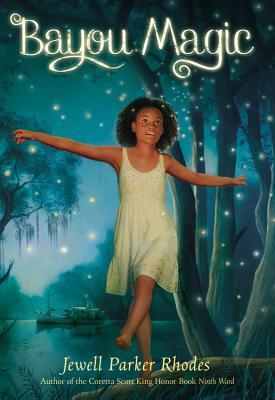 This book is wonderful.
I never would have picked it up on my own. I had never heard of it or the author. Isabelle found it at the library, and I decided to read it because the African-American girl on the cover piqued my interest. I am a big fan of multiculturalism in literature, though I admit, as an Asian-American, I tend to seek out books by and about Asian-Americans. I can't speak to the authenticity of the African-American experience in this book, but as a reader, I was drawn into the world of the Louisiana bayou along with Maddy, the main character, and I didn't want to leave.
Firstly, this book is beautifully written. The writing is very descriptive, even poetic. Metaphors abound.
Maddy, the main character, is a city girl from New Orleans who is sent to spend the summer with her grandmother in the Louisiana bayou. She meets a boy named Bear who is self-reliant, independent, and at one with nature. He is a compelling character, and once I met him, I wanted to read more about him.
As Maddy is introduced to the bayou, there is a bit of a lesson about environmentalism. As the book progresses, the lesson becomes explicit, a central theme.
Faith in things unseen is also an important message. There's a bit of magic realism as Maddy discovers, and struggles to understand, some "gifts" she inherited through her maternal ancestors.
About two-thirds of the way through the book, the story takes a very serious turn. Though the events were predictable, having suspected that they would happen did not detract from the book because I was already invested in the characters, and I wanted to see how the story would end.
For the parents out there who like to know what to expect, I don't want to give too much away, but I will say that this book doesn't hide the fact that life is complicated. There is a death, and a violent drunk. But both are handled in as gentle a manner as you might expect when narrated from the perspective of a thoughtful 10-year-old girl.